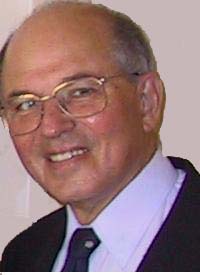 Welcome to my website of personal archives.
I'm a retired general surgeon with a life-long interest in applying ergonomics to surgery
Michael Patkin (my brief c.v. is here)
A map of this website shows over 90 separate pages and lists more than 150 images.
Why: I created this website to make it easy for colleagues and friends to view my papers (published or not) and to download whatever you may be interested in, for the common good.
How: I have tried to make this website user-friendly for skimming or reading on-line e.g. black on pale yellow and short line-length, and for downloading. I welcome comments and suggestion—all the cleverness or wisdom is no substitute for feedback from users about product design..
How I designed the pages here: There are 3 columns on each page:
The

left

column has an index to the whole site
The

middle

column has either a list of papersfor each section, or the paper itself together with an index for long papers.
The

right

column has information about how the paper came to be published and my updated comments on it.
Presentations are different. These are PowerPoint files of talks I have given. I added comments so they make sense without me being physically with you.
Copyright of many of my writings is held by publishers. Most have given permission for republication here. Others disallow this, and in these cases I have inserted pre-prints or later versions of these papers. You can reference either the website or the official publisher's citation. You can contact the publisher to buy a copy of the article, or you can contact me directly for a legal reprint.
If you do use my material for non-commercial purposes, please acknowledge this in the usual way. If you intend to use the information here commercially please contact me first.
Please email me about typos, omissions, corrections, and comments at mp [at] mpatkin.org or call 0408 806 155‬‬
The systems approach to surgery
There is a recurring theme in this site. It reflects a systems approach to surgery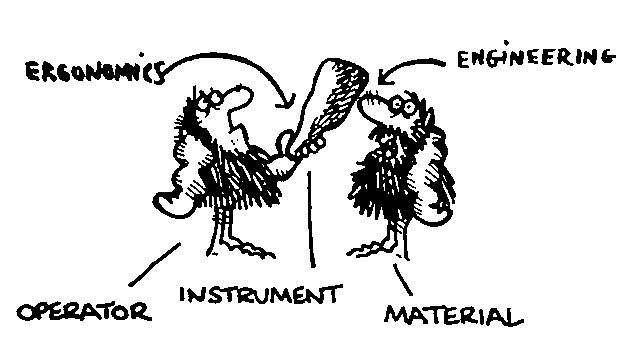 This is a model of a surgeon at work. You see three elements and two interfaces. The Operator-Instrument Interface is Ergonomics, and the Instrument-Tissue Interface is Bio-engineering.
_______________________
There's much more about ergonomics in papers on this site. Right here it is worth saying that:
1. Ergonomics is the science of people at work.
2. Changing any part of a system, such as a system of work, has effects on other parts of the system
3. A system is a set of items, each of which may have structure, function, energy content, information content, and has links to other items.
4. What comes out of a system cannot be predicted from knowing what items do on their own. The political metaphor for this is "It seemed like a good idea at the time".
-o0o-